This is the third working meeting with representatives of local and local self-government units in the area of project implementation. Dean Jurčić, Deputy Mayor of the City of Kastav and Dalibor Babić, Head of the Administrative Department for Spatial Planning, Communal System and Environmental Protection attended the working meeting, along with representatives of the client, contractor, supervision and management.
Together with the representative of the contractor, the client informed the representatives of the City of Kastav about the schedule for the execution of works on group D "Construction of the drainage system – Expansion of Kastav" and announced the start of construction works in the settlement of Spinčići for the second half of June this year.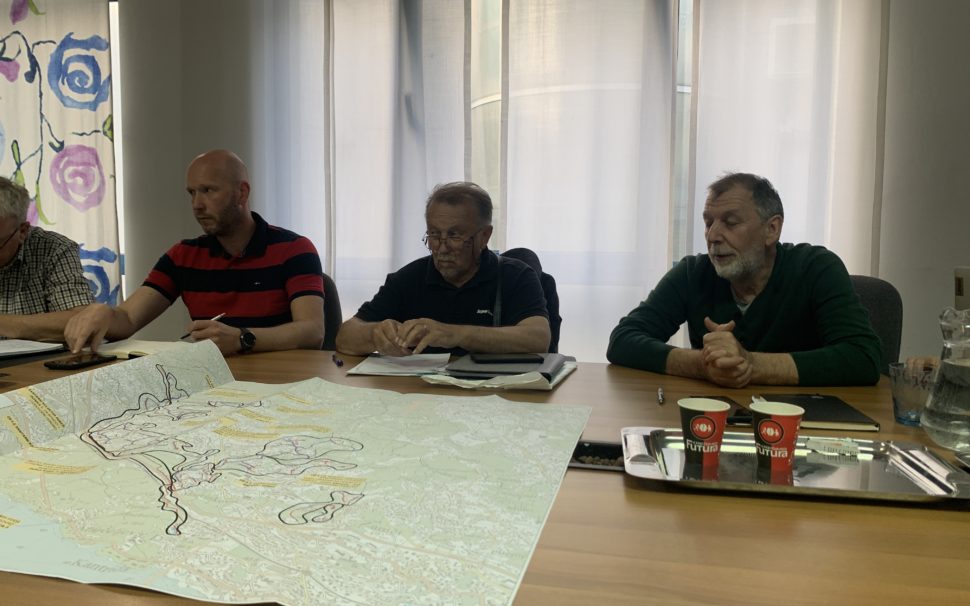 The contact telephone numbers of the Client's authorized representatives and representatives of the contractors have been made available to the representatives of the City for the purpose of informing citizens in a timely manner during several months of construction works, which will enable all residents of the area to establish a higher standard of performing water utility services of public water supply and public drainage in an environmentally acceptable manner and create an appropriate foundation for a fair, and balanced development.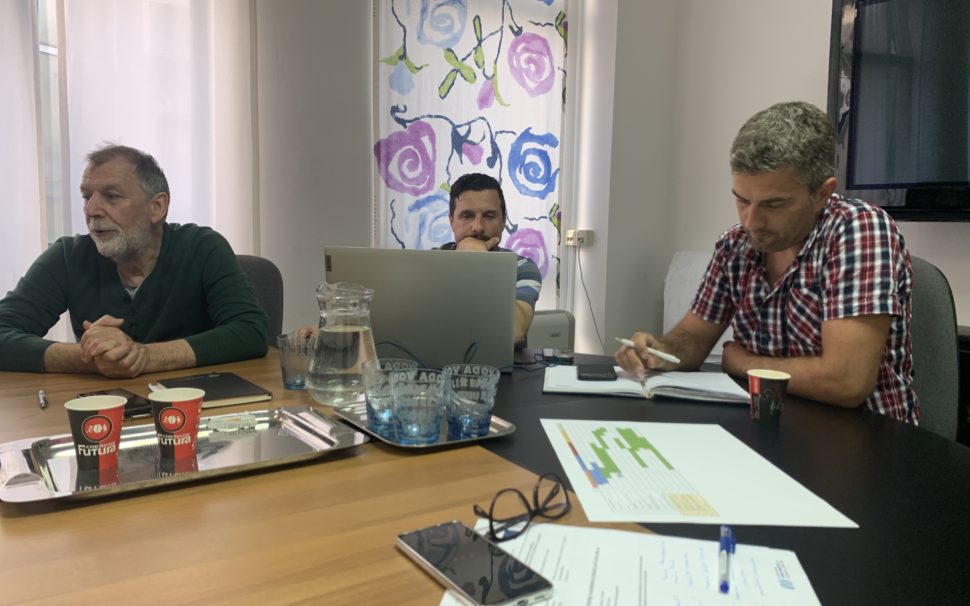 This group of construction works includes works on the construction of the drainage system in the area of the city of Kastva (the old city of Kastav, Spinčići, Brnini, Belići, Tometići, Donji Rubeši, Donji Čikovići, Brestovice, Tuhtani) and the city of Rijeka (Srdoči, Martinkovac). In parallel, the reconstruction of the public water supply system will be carried out in certain sections. In addition to the project, the construction of a water supply system in the streets without public water supply in the city of Rijeka and the city of Kastav is planned, which will be financed from local funds.
The total value of the construction works is HRK 175,123,042.71 (without VAT), and the estimated duration of the works is 59 months from the introduction of the contractor, to the construction works.