The contractor is a group of tenderers comprising CHINA ENERGY ENGINEERING GROUP JIANGSU POWER DESIGN INSTITUTE Co. Ltd. and SUMEC COMPLETE EQUIPMENT AND ENGINEERING Co. Ltd. The value of the contract is HRK 522,600,000.36 without VAT (HRK 653,250,000.45 with VAT), and the deadline for its execution is a maximum of 1,520 days.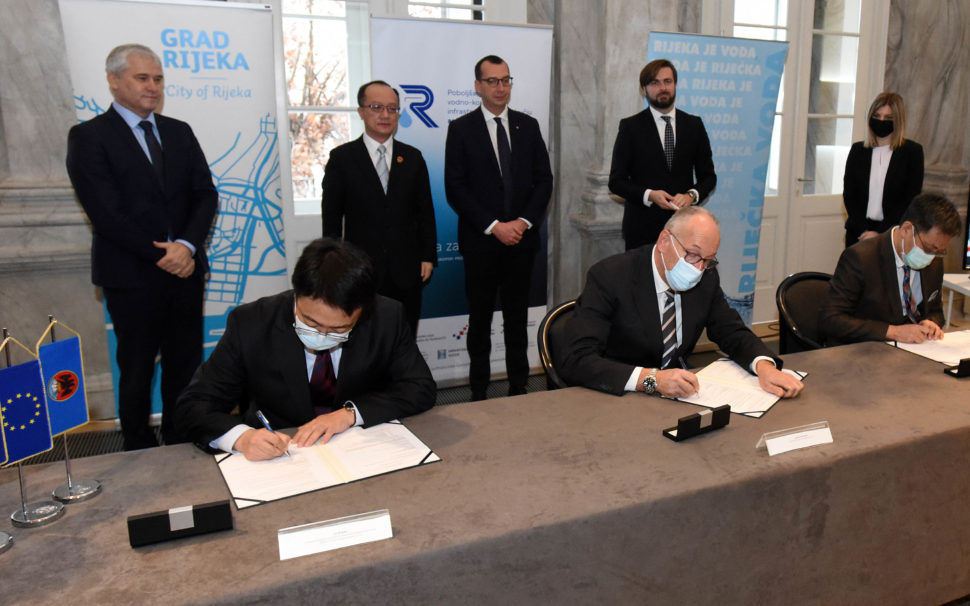 The new wastewater treatment plant of the Rijeka agglomeration will have a treatment capacity for a load of 200,000 PE (population equivalent) and a maximum flow of 1,000 litres per second. It will use secondary treatment for the biological wastewater treatment line, with a septic tank reception station, anaerobic digestion, dehydration of waste sludge and thermal drying of sludge. The wastewater will be biologically treated before being discharged into the sea, and the sludge will be treated and dried to a minimum of 90% dry matter content. It is planned that all parts of the plant will be in closed facilities, and it will be built at Delta, near the existing plant, on the right bank of the Rječina river.
"This is an extremely large and important project. Thanks to it, Rijeka will become a significant construction site in the water utility sense in the coming years, and we expect the contractor to build all the necessary infrastructure on time and in the best manner. I am glad that Mayor Filipović recognized the importance of this project and introduced the necessary dynamics, and I also thank Hrvatske vode, and the local utility company VODOVOD I KANALIZACIJA," said Mr Tomislav Ćorić, Minister of Economy and Sustainable Development.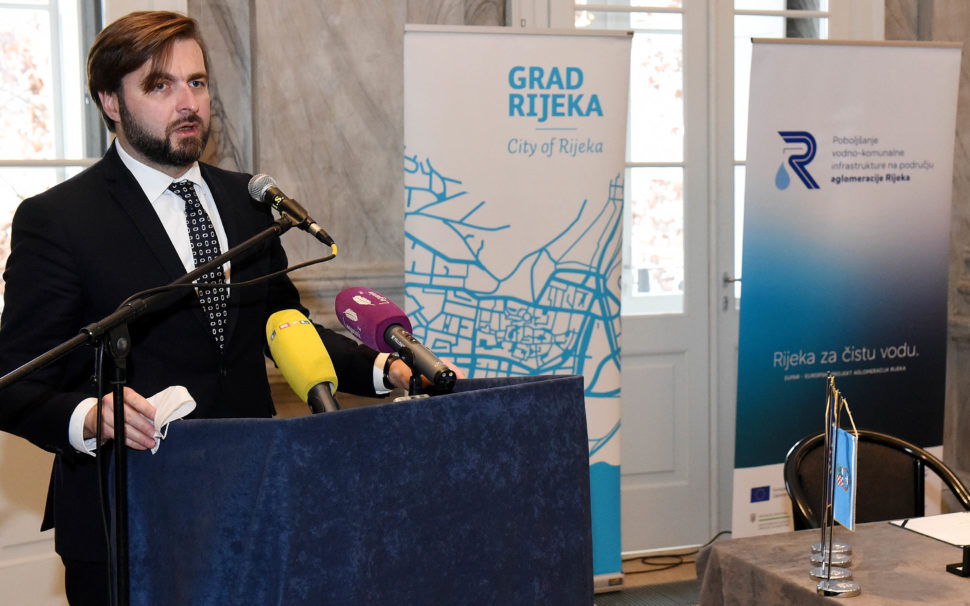 "This is a big step towards the realization of one of the largest water utility projects in Croatia. We welcome the beginning of successful cooperation with the selected contractor and look forward to works that will ensure a higher level of wastewater treatment in accordance with European standards and thus better environmental protection in our area," said Mr Andrej Marochini, direktor KD VODOVOD I KANALIZACIJA d.o.o.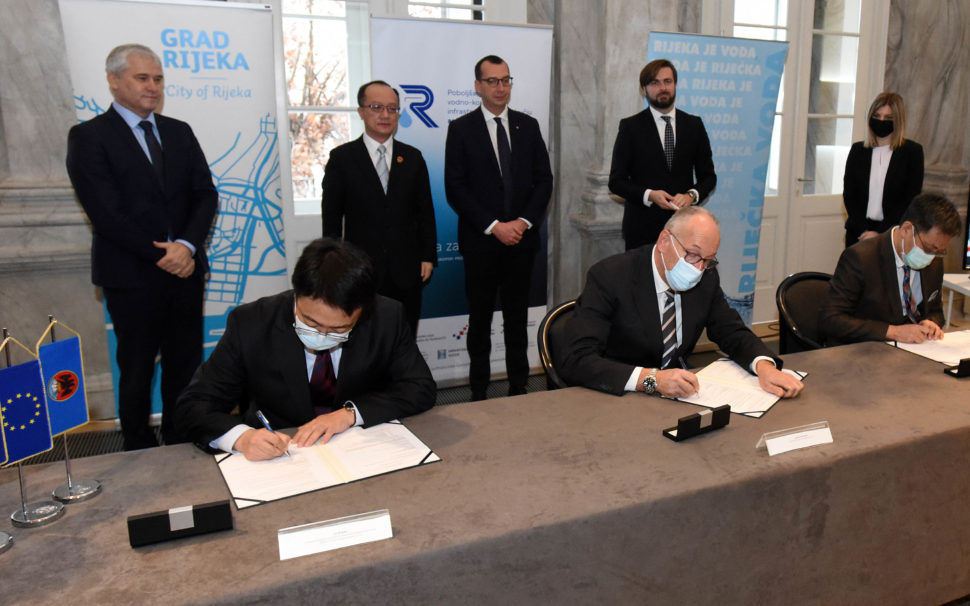 The works covered by the Contract include design, obtaining the necessary permits and approvals, procurement, construction, completion, tests on completion, commissioning, trial operation, technical inspection, training of the Contracting Entity's staff, obtaining a use permit, proving the guaranteed operating costs for the Rijeka WWTP during trial operation and all related works, including preparatory fieldwork and elimination of defects during the defect notification period.
"This project represents an investment in the future of Rijeka, as a smart, green and clean city adapted to the needs of all citizens. In the long run, this project is a guarantee of clean sea and clean beaches in the heart of Rijeka, which is extremely important in the light of the constant tourist growth of Rijeka. Even more important is that, thanks to this project, our grandchildren will still be able to drink high quality tap water from Rijeka, well-known throughout Croatia," said Mr Marko Filipović, Mayor of Rijeka.
Information for the media – PDF
Project presentation – PDF