The first group of works will begin in the western part of the city of Rijeka and relates to the construction of transport sewage and optimisation of the existing system, and the deadline for completion is almost three years. The value of the works contract is HRK 214,906,135.95 (excluding VAT). It is planned to build 13.1 km of transport sewage, 3 underground sewage pumping stations with 1.9 km of pressure pipelines that will convey wastewater from the outskirts of the agglomeration to the wastewater treatment plant at Delta. In addition to the construction of the sewage system, the reconstruction of 6.9 km of the public water supply pipeline will be carried out.
The second group of works refers to the Viškovo extension, and the deadline for completion is more than 5 years. The value of the works contract is HRK 182,385,410.73 (excluding VAT).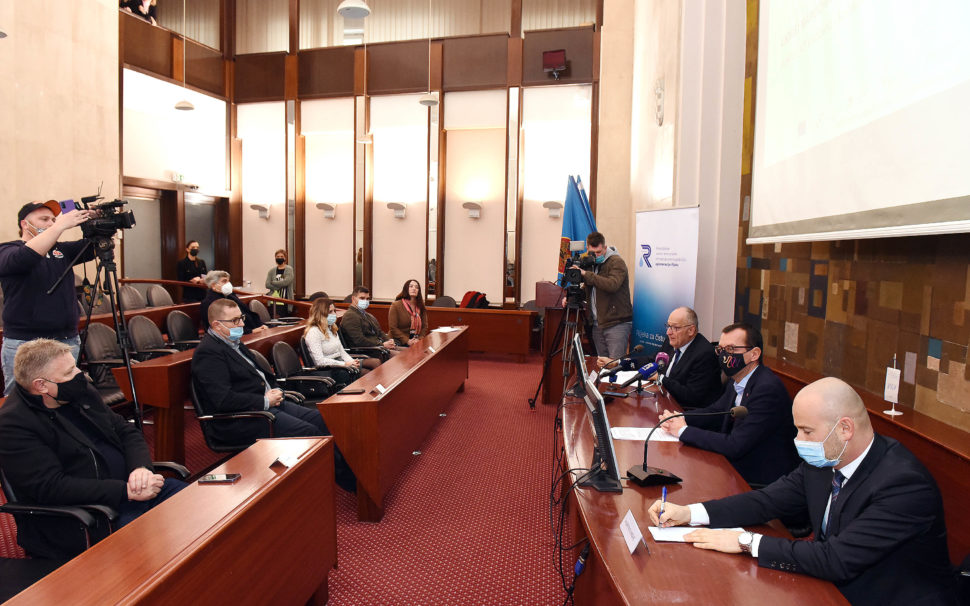 "After detailed preparations, tenders and signed contracts with contractors, extensive works are underway as part of a large utility project for which we have been granted as much as HRK 1.2 billion from EU funds. This is, so to speak, a generational project that will ensure that in this area and in the decades to come we have clean and healthy drinking water and clean sea of the highest quality.
This project will renew and extend kilometres of water supply and sewage network, which will enable the connection of almost all facilities to the sewage system. Also, a new wastewater treatment plant will be built at Delta. Clearly, the realization of the above requires extensive and long-term work, often in the bed of busy roads. Therefore, I am asking the citizens for understanding and patience, because there is no other way to initiate such a large-scale project, thanks to which we will leave clean water and sea to future generations," said, among other things, Mayor Marko Filipović.
Director of the company KD VODOVOD I KANALIZACIJA d.o.o. Andrej Marochini added: "We and the residents of the Rijeka agglomeration are facing an intensive period of extensive and high-value investments in the construction of water utility infrastructure. I am extremely pleased that the implementation of this project will improve the quality of water service and raise the utility and living standards of our customers, whom I ask for patience, understanding and adaptation to the circumstances that will follow during this investment cycle".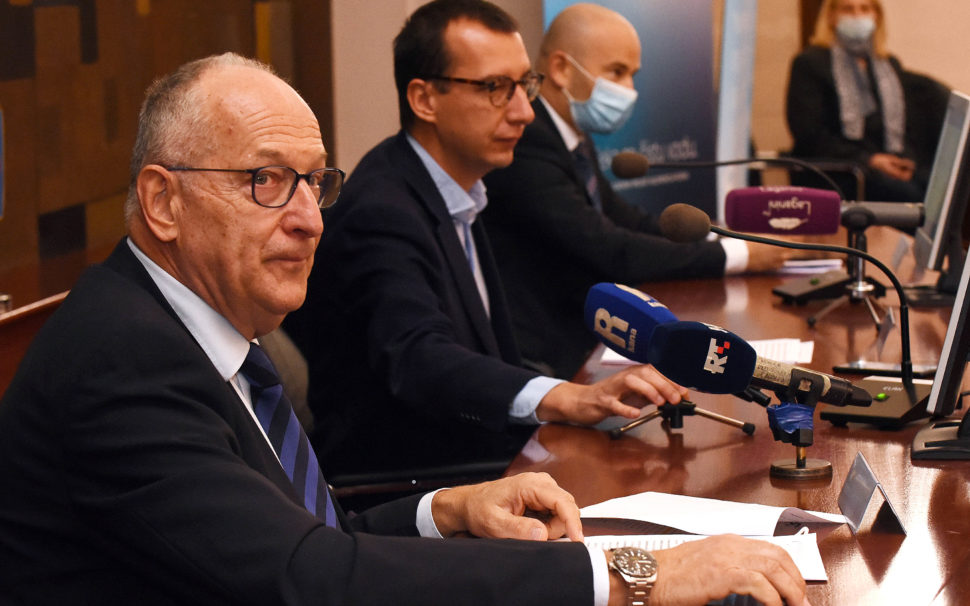 Tenders have been announced for the remaining five groups of works, and their contracting is expected in the middle of next year. The total estimated value of these works is HRK 614,599,000.00 (excluding VAT).
Information for the media – PDF
Project presentation – PDF