"We are happy to finally start with the works under the EU project in the area of the Rijeka agglomeration. The value of the investment of the group of works that started today is around HRK 215 million, and the expected duration is 36 months. Many of our fellow citizens will benefit from their completion because the existing combined sewage system will be improved, all in order to ensure proper operation of the wastewater treatment plant and additional protection of the coastal sea," said Director of the company KD VODOVOD I KANALIZACIJA d.o.o. Andrej Marochini.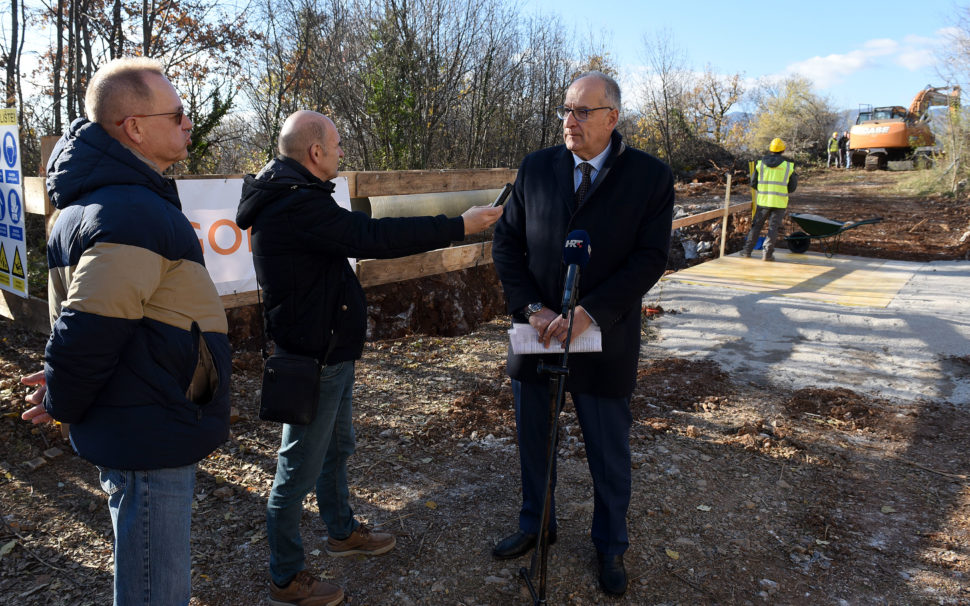 The present guests were also addressed by the Mayor of the City of Rijeka, Mr Marko Filipović, and the Mayor of Viškovo Municipality, Ms Sanja Udović.
The group of works on the Rijeka West public sewage system will include the construction of 13.1 km of transport sewage along with 3 underground sewage pumping stations with 1.9 km of pressure pipelines that will convey wastewater from the outskirts of the agglomeration to the wastewater treatment plant. In addition, 6.9 km of the public water supply pipeline will be reconstructed. In order to optimise the existing combined sewage system, the construction of 9 storm overflows and 6 retention tanks with associated pumping stations, 2 grease and oil separators and the reconstruction of the existing Škurinje sewage is planned.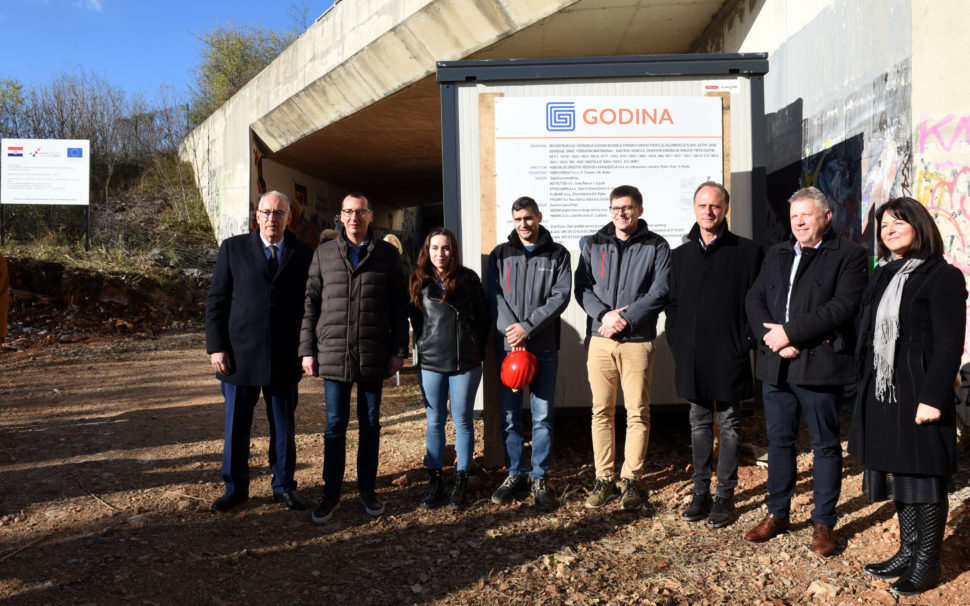 The first interventions will start below the Rijeka bypass, west of the Diračje junction, from where a relief canal in the length of about 230 m will be constructed. It is a section that runs through the green belt towards the railway. The works are part of the Martinkovac-Kantrida subsystem, Section D, which will include 1 km of sewage pipelines (relief canal and connecting pipelines of the facilities), a retention tank with a pumping station, a storm overflow, a grease and oil separator and an offshore outfall.
All sewage facilities will be built as underground structures along the plateau of the existing pumping station in Istarska Street. The relief canal will be constructed through a green belt west of Marčeljeva draga in the north-south direction, from the Rijeka bypass to the plateau with the designed sewage facilities.
The contractors of the group of works that started today are the companies GODINA GRADBENIŠTVO IN DRUGE STORITVE d.o.o. and INKAING d.o.o.
By the end of this year, the signing of a contract for the design and construction of a wastewater treatment plant in the Rijeka agglomeration is expected. The value of the successful tender is around HRK 522 million (excluding VAT). Contracting for the remaining five groups of works is expected in the middle of next year. The total estimated value of these works is around HRK 615 million (excluding VAT).
---
Information for the media – PDF
Project presentation – PDF